Xequals - Wellingtons 3D Printing Gurus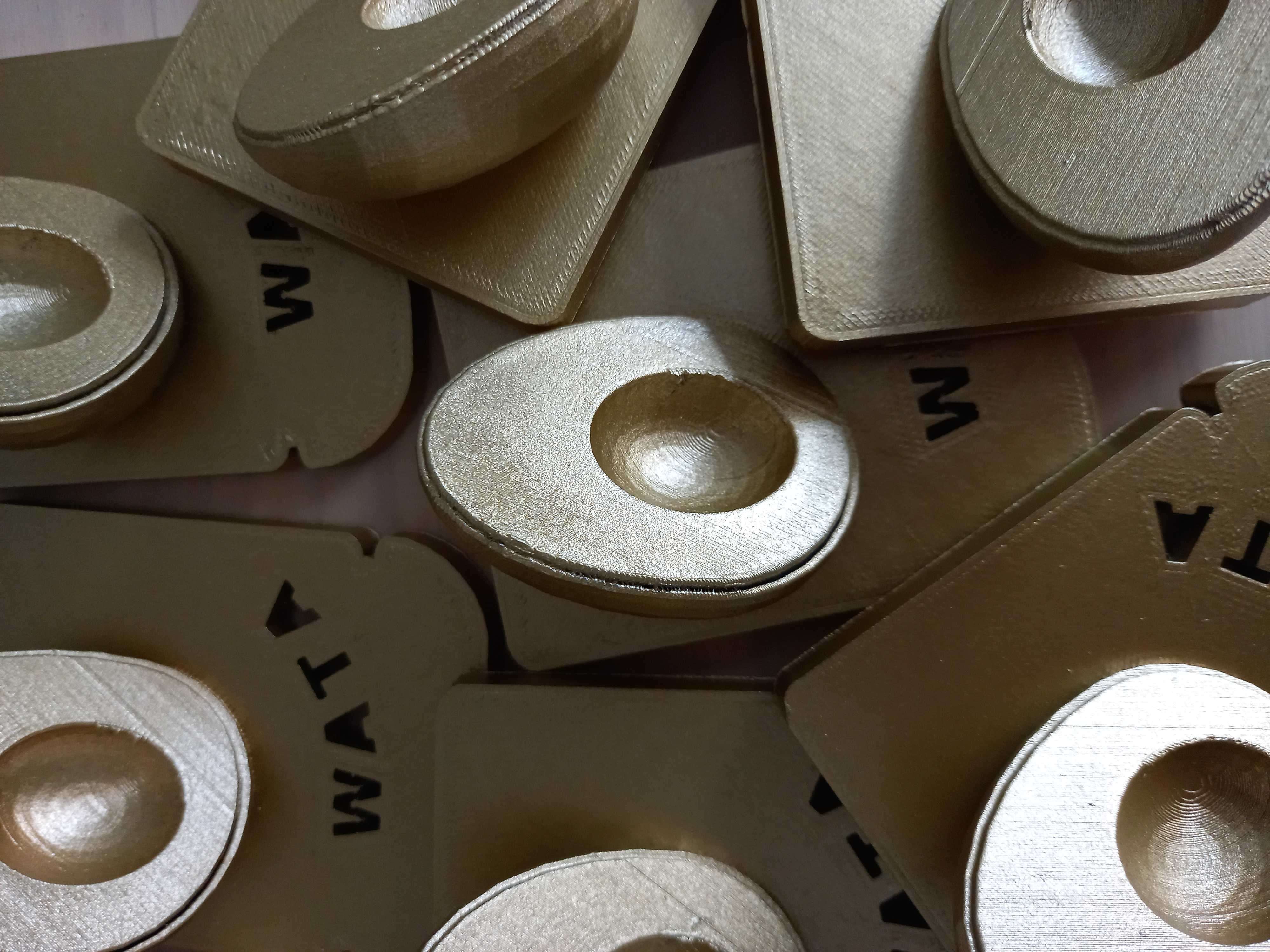 Blog Paragraphs
For this years WATA winners, Xequals wanted to make something really, really special, more than a certificate to put on the wall, something for each of the applicants to scream "we make great avo on toast" - we considered cushions, of avocados obviously, magnets, stickers, all sorts actually, before finally settling on this cute, little trophy they could put on their counter.
Well, Xequals actually has a 3D printer, more often used for its sister company Frost Flame Games, to make pieces for board games and the characters of said board games. Or sometimes we just feel like printing something for fun.
These trophies in particular were made in an online piece of software called Tinkercad, which is free, or at least has a free version, it's design is effectively a piece of toast with half an avocado, for some reason still in its skin, layin' on top. Each one took four hours to print, damn near, and is the colour of the plastic the 3D printer is loaded with that day, some were blue and some where white. We proceeded to stink out one of the office meeting rooms with gold spray paint, giving each one several coats.
Xequals is very proud to show off these trophies and let the 3D printer work its magic and show its usefulness in todays world. If you feel like doing some random 3D printing or have some left field 3D printing project that can utilise our printer why not get in touch and tell us about it.
Photoshoot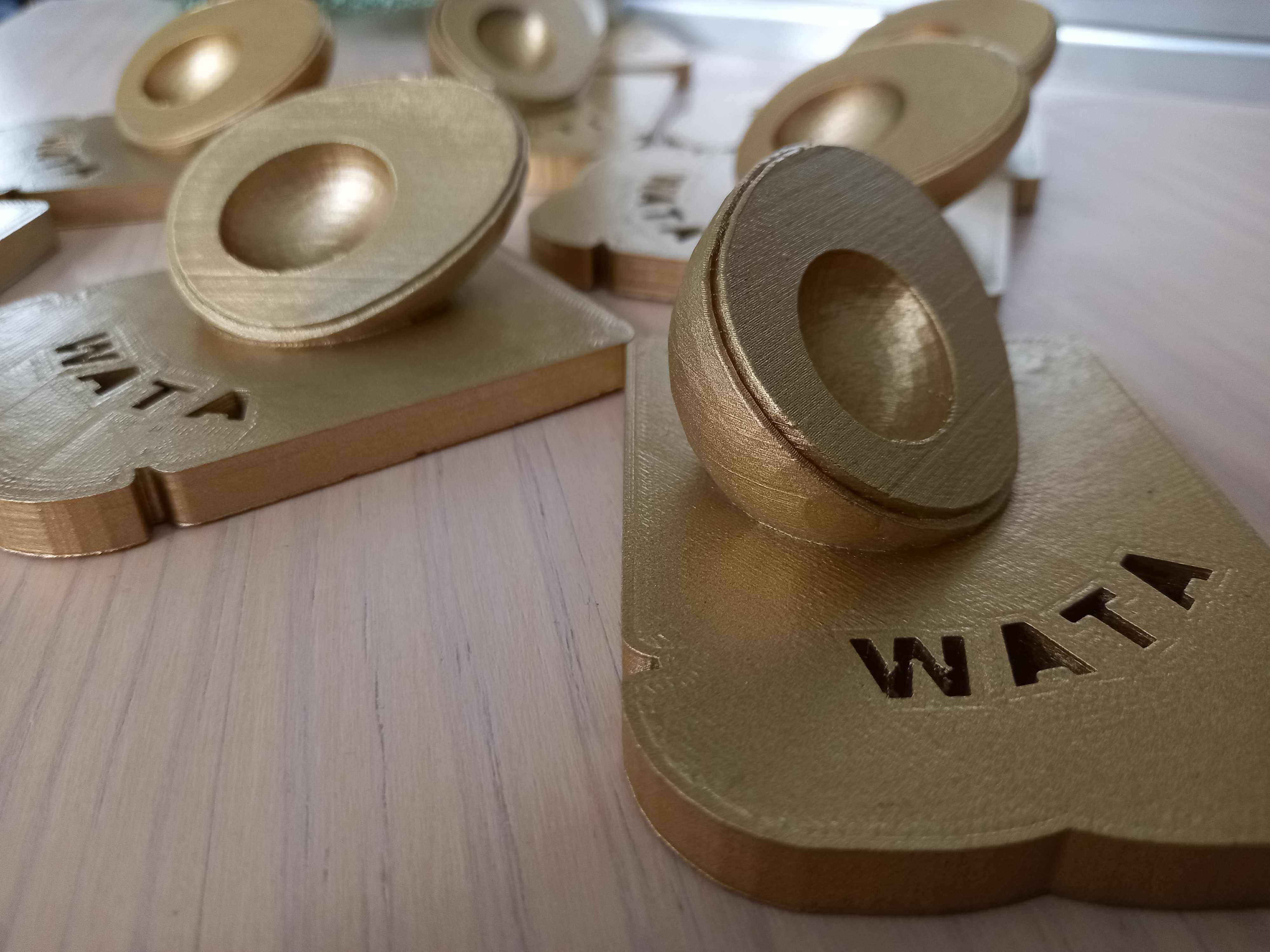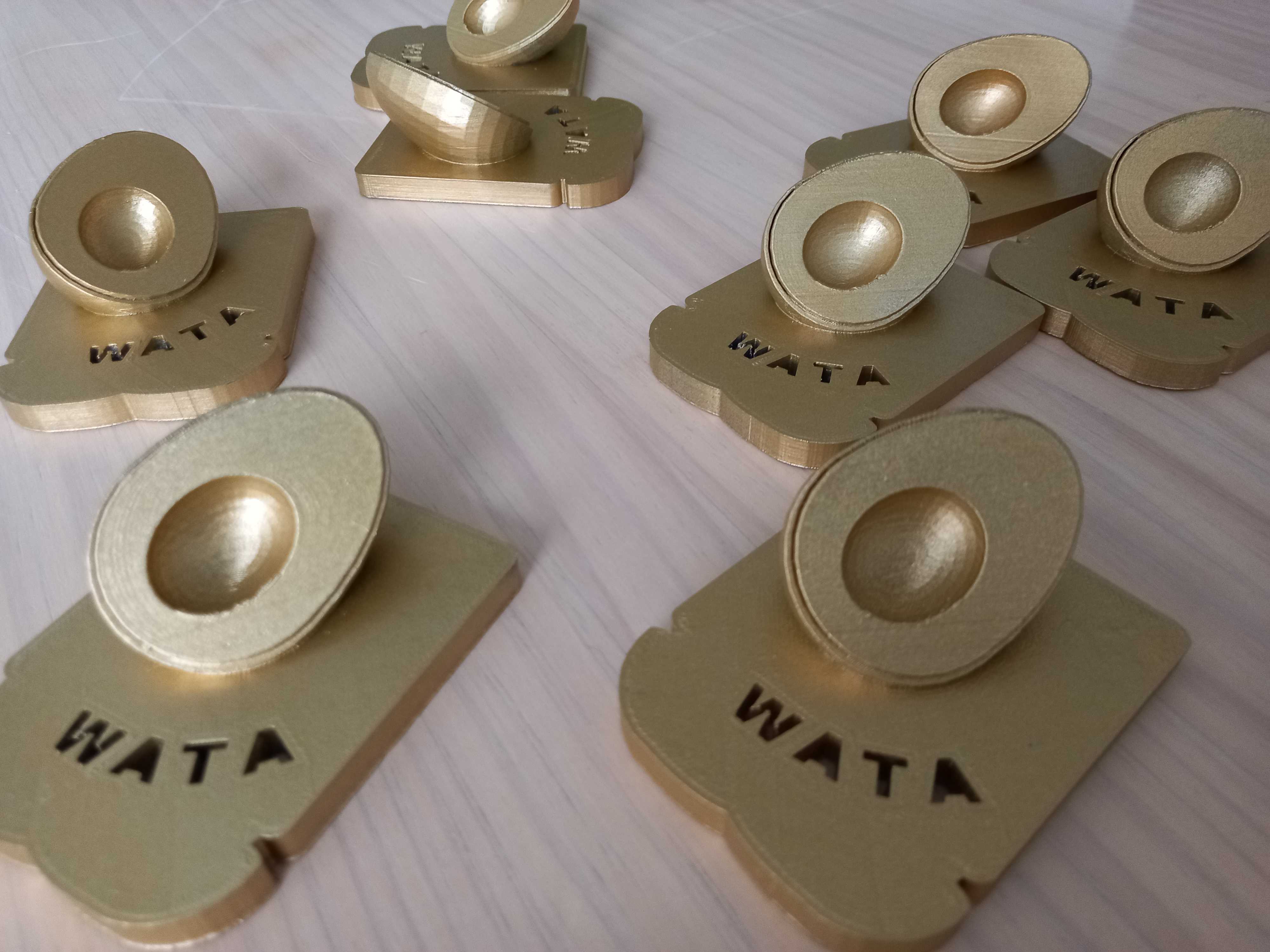 If you're in need of a technical partner you can trust
then let's explore it together