Nethui
New Zealand's premier internet community annual conference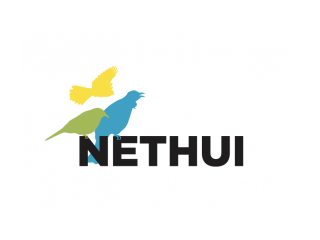 Client Name
Nethui / InternetNZ
Technology
Custom Front-end (SASS/CSS)
Jekyll
CloudCannon
Service
Jekyll Website Development & Front-end Dev Services
Using open source frameworks to create re-usable website templates
NetHui brings everybody and anybody that wants to talk about the Internet together. NetHui is a community event – made for the community, by the community.
In early 2017 InternetNZ approached us to create a website for the upcoming NetHui 2017. The site was required to be built using the static site generator Jekyll and done so in a way that could be used as a template for future events, as each NetHui event retains it's own web presence as a record. We've since collaborated on each years event website, re-purposing the templates developed together.
By modifying a supplied Jekyll conference website theme we were able to quickly deliver a fully customised website that is easily editable by InternetNZ staff. CloudCannon, NZ-based website hosts for Jekyll, proved to be the perfect platform to host the website, making quick work of development and providing a great user-interface for content editors.
If you're in need of a technical partner you can trust
then let's explore it together