We created the Wellington Avocado on Toast Awards just for the love of it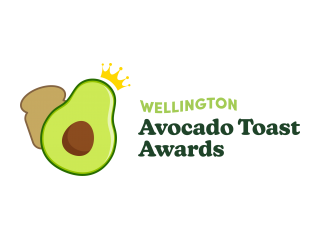 Technology
Drupal
UX Design
Social Media Strategy
Service
Drupal 7 Development
After the COVID-19 pandemic caused significant disruptions to the hospitality industry in Wellington, two companies came together to create an event that would support struggling businesses while also engaging the community. The event would also use humour to bring attention to the Wellington housing crisis, which had been blamed on millennials' spending habits.
Creating a new event from scratch and getting it off the ground can be challenging. The event needed to appeal to both hospitality businesses and the wider community, be engaging, and promote itself effectively. We eventually got featured in The Spinoff, had an interview with Cheese FM and secured NZ Avocado as a Sponsor.
We partnered with fellow Wellington agency Obvious and came up with the Wellington Avocado on Toast Awards (WATAs), a competition celebrating the best avocado on toast in Wellington. We created a website on Drupal that hosted the competition's rules and registration, and we initiated the presentation of the trophies and certificates to the winners. The competition is promoted via social media, traditional media, and word of mouth.
The WATAs exceeded expectations, with many Wellington Hospitality places participating, and a significant increase in website traffic to wata.nz. Social media engagement was also high, with many likes, shares, comments, and mentions on various platforms. Finally, the event garnered significant media coverage, including articles, interviews, and features in local and national media. The events have been a success, celebrating Wellingtons very own businesses while also promoting the beloved avocado on toast.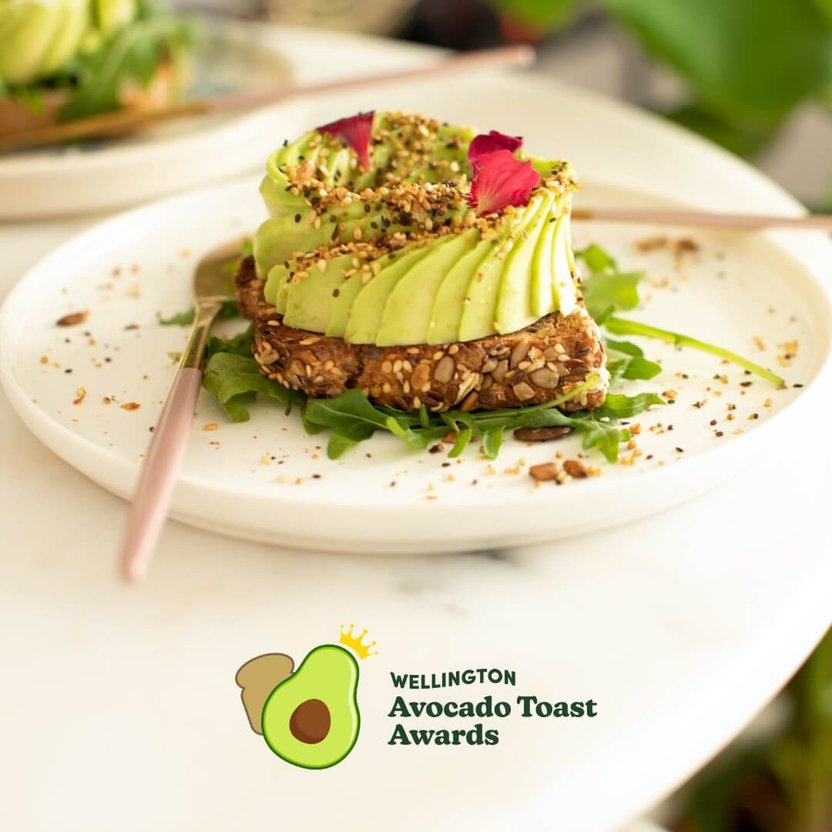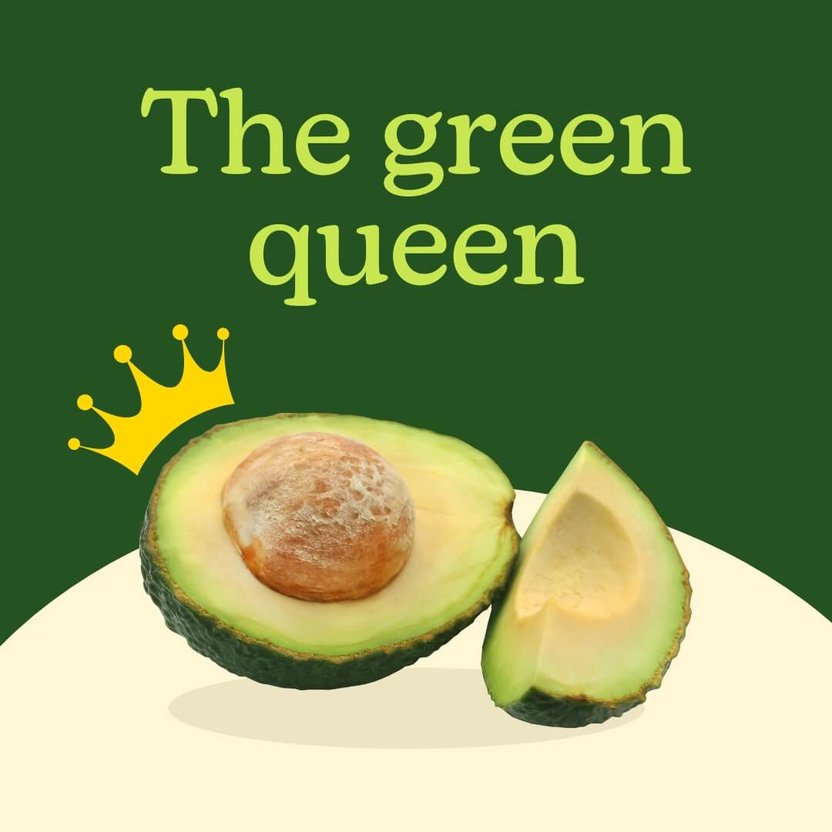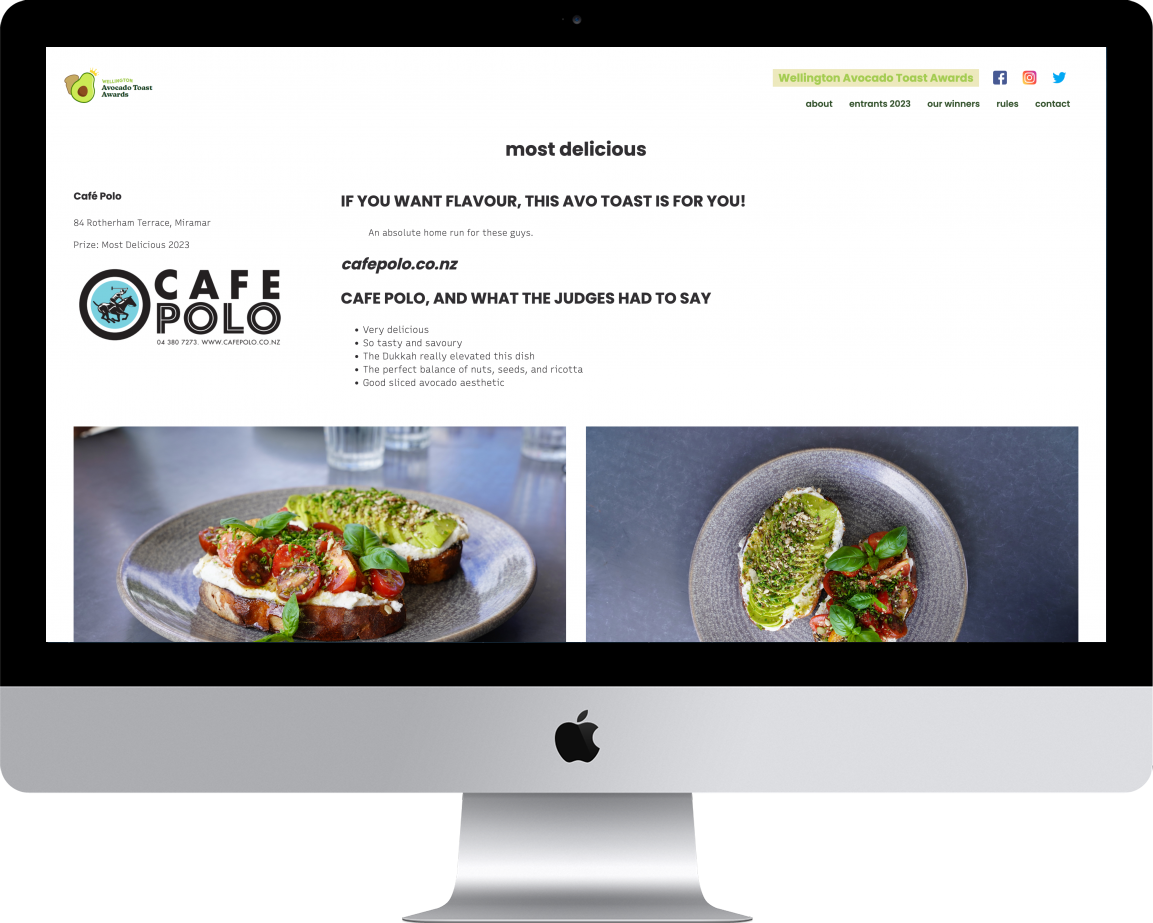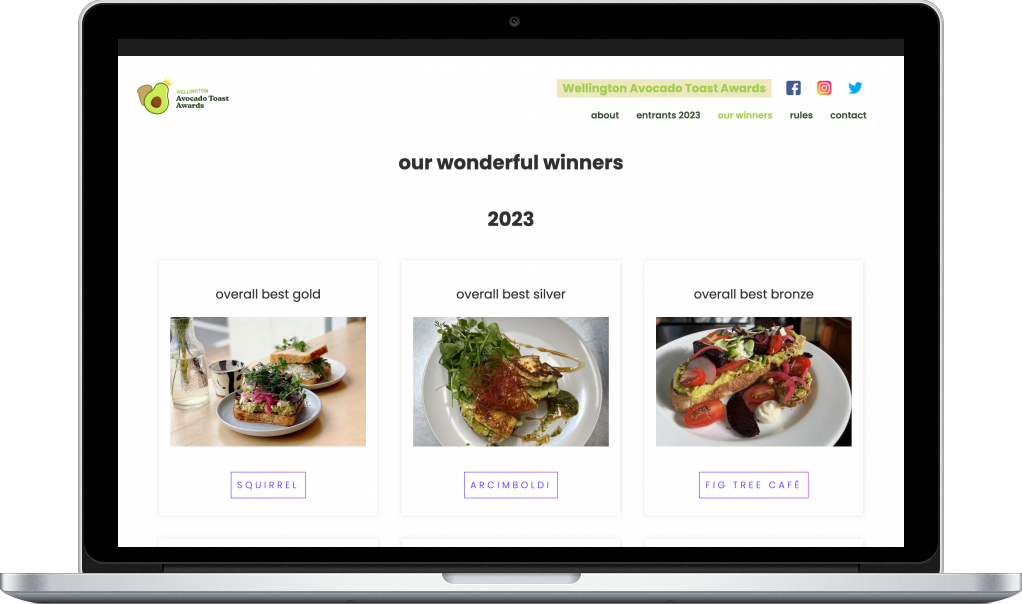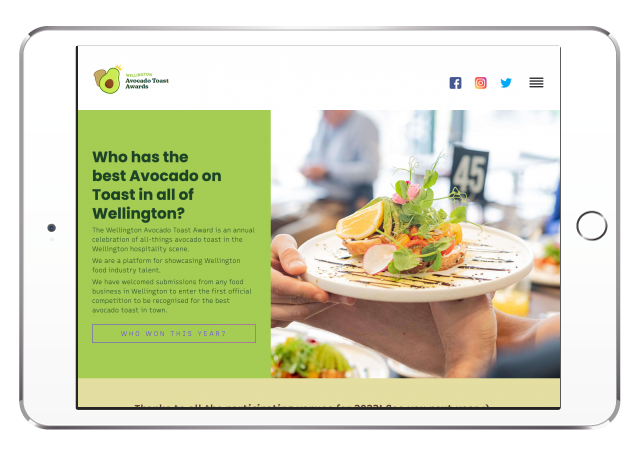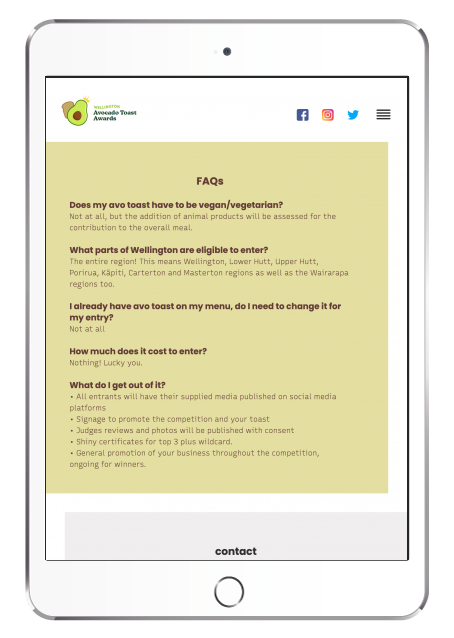 For digital platform and CMS implementation services
talk to us about your idea